Gladiators Training for all players who intend to invest in their talent and seek solid technical support in a complete and safe environment. Our TEAM is made up of coaches, certified teachers and instructors, FIT – ATP – PTR – GPTCA – FIDAL professionals; trained at the best Italian universities. At the head of the group of technicians there are the names of: Adriano Albanesi, Stefano Tarallo, Lucio Luciani, who have joined forces in this project, using all their experience as professional tennis players and international coaches. Supported by the head of physical training Riccardo Serra, the Gladiators Training STAFF is ready to support you on and off the pitch with passion and professionalism.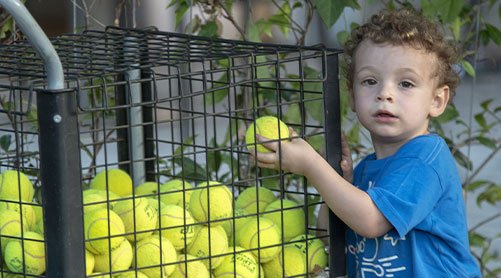 Try a free training session!
TENNIS SCHOOL
(BABY-MINI-TENNIS, FIT JUNIOR PROGRAM) PROGRAMS based on methods of progressive learning of the technical-tactical fundamentals of tennis. It consists of a path guided by FIT technicians whose main objective is a complete introduction to the game. This educational program has among its priorities the simultaneous learning and development of multilateralism.
SENIOR COACHING
PASSION and SPIRIT OF COMPETITION are fundamental characteristics of those who want to experience sport as a lifestyle and not just to stay fit. Adrenaline, competition and the desire to constantly improve are experiences related to tournaments but can also be experienced during targeted training. To face the competitive season in the best possible way, the Gladiators Training coaches offer you the opportunity to train individually or in groups in special tennis and fitness sessions.
JUNIOR TENNIS PROJECT
Personalized long-term training PROJECT. The objectives of this program are definitely geared towards youth competitive practice. Through a continuous overall assessment (technical-physical-alimentary-mental), highly individualized training sessions are systematically built and can be consulted at any moment of the specific technical "planning".
SETTORE PRO
PROFESSIONALISM means practicing a sporting activity in a constant and exclusive way. This implies an extreme mental and physical commitment that requires a meticulous and complex training system. The experience of those who themselves have played tennis professionally has a massive value and becomes decisive for those who, in turn, intend to overcome their limits and meet their dreams. The GLADIATORS TRAINING team is made up of former professionals turned coaches who put their international experience to great use.
STRUMENTI HIGH PERFORMANCE
HIIT
L'High Intensity Interval Training (HIIT) è un allenamento cardiovascolare che si basa sull'alternanza tra lavoro ad alta e bassa intensità.
CHALLENGE WALL
Gli atleti agonistici possono migliorare la propria tecnica allenandosi con il famoso Tennis Challenge Wall, "la sfida contro il muro".
VISUAL TRAINING
L' S.V.T.A è una ginnastica oculare specifica che aiuta a vedere meglio: gli esercizi insegnano ad ottimizzare il modo di utilizzare vista e visione.
FOOTWORK
Tutto inizia con i piedi, un buon "Gioco di Gambe" permette al giocatore di coprire più il campo colpire la palla in anticipo e aggiungere potenza.
ACCURACY TEST
La finalità del test è quella di fornire un'immagine riflessa del tennista che possa essere utile alla pianificazione degli allenamenti.
GLADIATORS MUSIC
Ricerche hanno dimostrato che la musica influenza lo stato d'animo della persona, e può altresì avere effetti positivi sullo svolgimento dell'attività fisica.
CHIUNQUE PUÒ PARTECIPARE, SOLO UNO VINCERÀ
Ogni palla può essere un'opportunità per tracciare le sorti di un match: per mantenere l'esatto compromesso tra intensità e attenzione è fondamentale un'abitudine alle sfide